The Ktm Protek Elettrosystem team has been using our products for two years now to lubricate and clean their bicycles during world cup races.
Important occasions where athletes and structures present are truly of the highest level, every marginal gain applied to the bicycle can make the difference.
But what are the products that the Ktm team uses during the rounds of the world cup and how are they used by the mechanics?
Day one, test the route. Competing athletes travel the race course with their mtb. Everything must be perfect. The tires are chosen based on the hardness of the ground and everything is latexized with Latex 1 during assembly, replacing the old latex.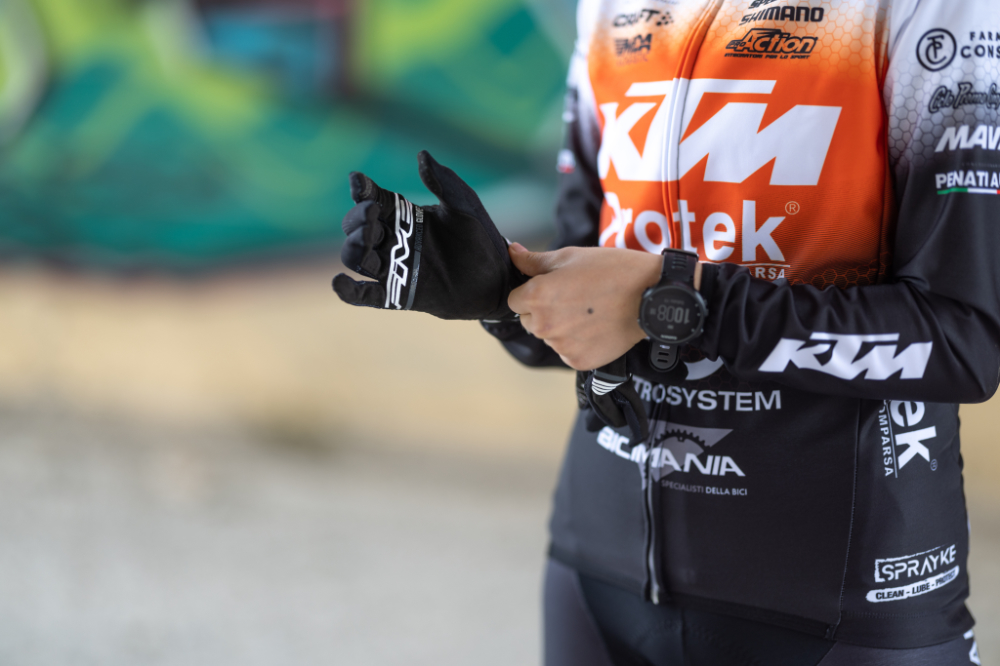 The Ktm Protek Elettrosystem team uses the 5L package, free of ammonia and therefore non-staining.
After the test run, the bicycle is disassembled, washed and degreased with Pulisuper. Once dry, the lubrication takes place through Special Lube a particular lubricant suitable for every moving component, from the transmission to the headset.
Special Lube is an all-rounder lubricant, recommended for those who compete and do not have the possibility, due to space problems, to bring other specific products.
Day two, race. Once the bikes have been washed and lubricated, they are delivered to the athletes who start the warm-up. The final act before the great test.
It is precisely at this very moment that the last decisive step takes place. Lube 1 is applied on the chain directly by the athletes, like a little superstitious ritual. Thanks to the presence of Ptfe, a polymer with a low thermal transmission coefficient gives the chain greater smoothness, thus increasing performance in the race. Marginal gains that can make a difference when athletes are of the highest level.
Debriefing. Once the tender is over, the feedback of the products used is carefully evaluated by our technicians to make any future improvements, not only in terms of chemical components present in the product used but also in the packaging. It is in fact in the particularly stressful and hectic situations of the competition fields that each product can be tested not only for its operational efficiency but also for the ergonomics of the packaging itself.
A practical package to use can also make a difference inside the paddock where every second is important, especially when the mechanics have many bicycles to clean and tune ready to be used by the team's guys.